We are organizer of the annual conference for IT governance itSDFI. Since 2012 experienced IT professionals, CIOs, team leaders from all types of the organization share their experience with modern management of IT.
Next conference is itSDFI 2019 , 22-23.5.2019 (Prague or Brno)
Conference topic is about disruption of traditional IT management models, how digital transformation is changing IT management practices.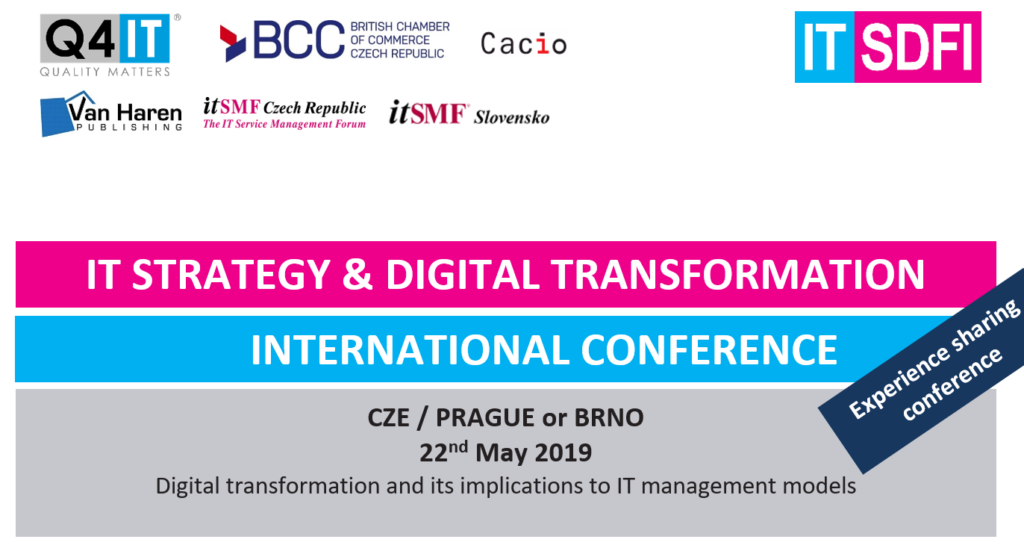 itSDFI 2018 conference was 16-17th May 2018, CZE, Brno. We received great feedback from audience and also from speakers.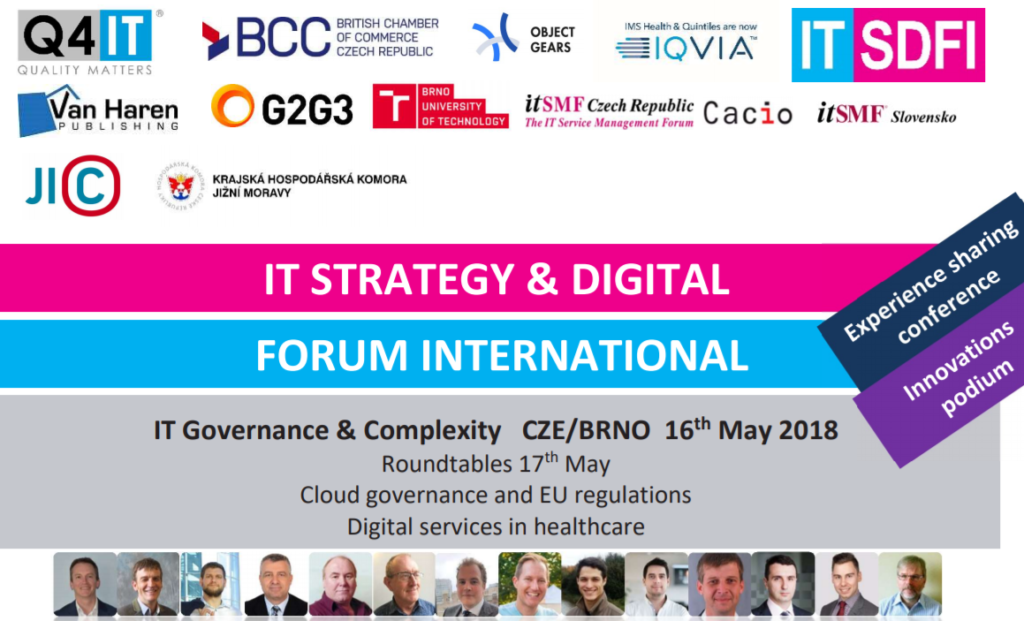 Photos from itSDFI 2017