Theme: CIO 24 – Innovation and IT
Audience: CIO, IT director, IT manager – expetcted 30 participants
Place: Quality Hotel Brno, Krizkovského 20, Brno
Date: 22 May 2024, 9-15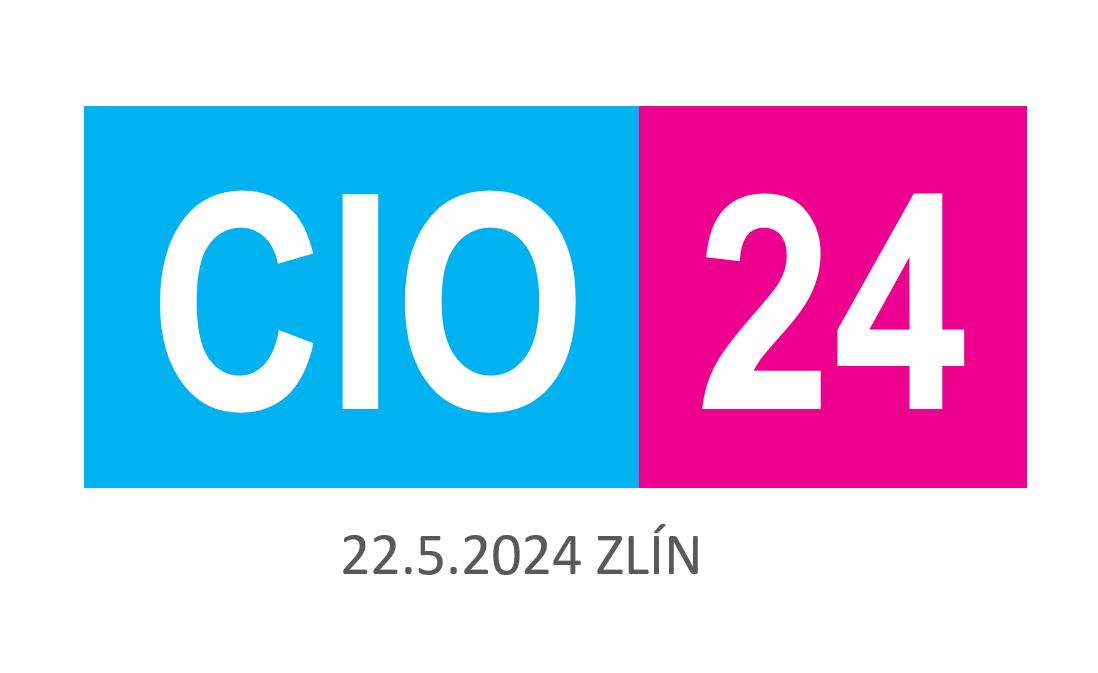 ---
Achive of previous conferences
We are organizer of the annual conference about IT governance itSDFI. Since 2012 experienced IT professionals, CIOs, team leaders from all types of the organization share their experience with the modern IT management practices.
itSDFI 2019  19/5/2019 was really well apprecitaed and we received great feedback – photo gallery and speakers are here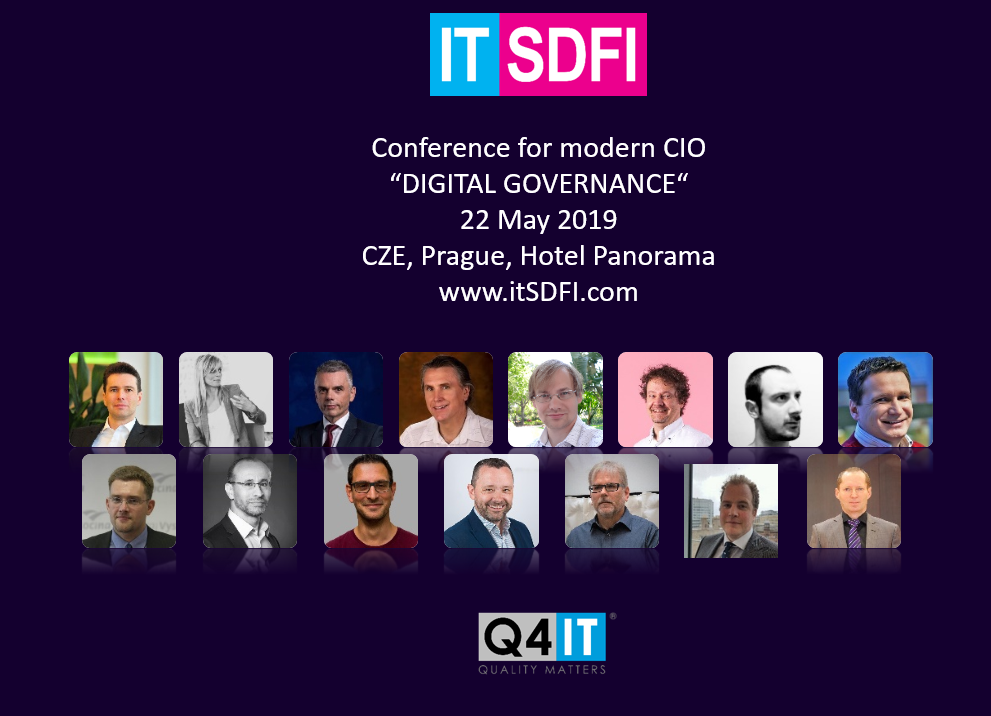 itSDFI 2018 conference was 16-17th May 2018, CZE, Brno. We received great feedback from audience and also from speakers.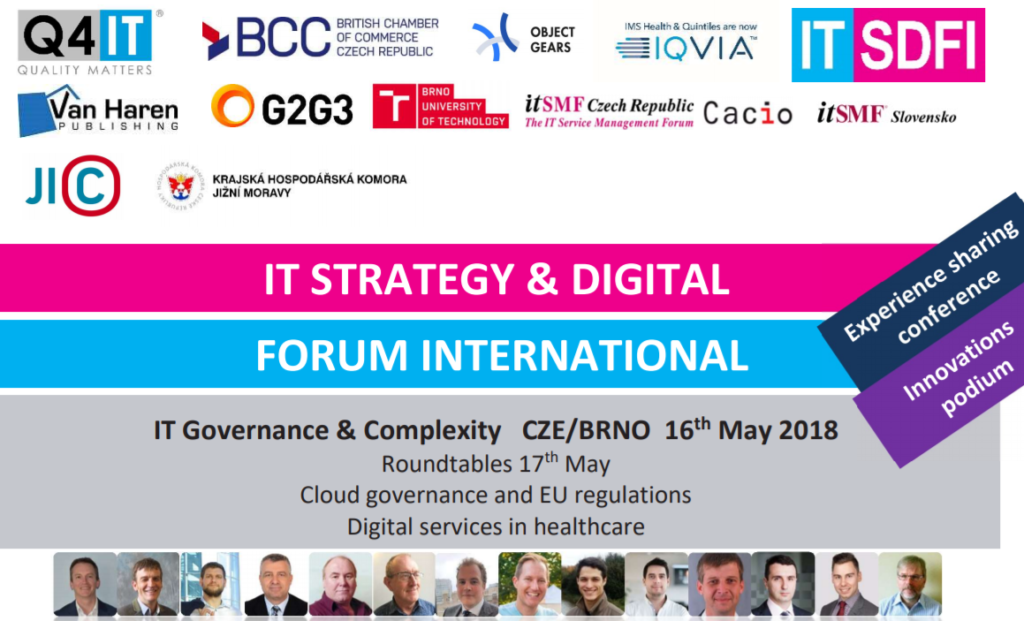 Photos from itSDFI 2017