Knowledge era means drift to qualitative management. Instead of extensive metrics measuring volumes, time, tickets, costs, complex knowledge work is demanding different approach.
Examples of qualitative metrics:
IT Quality Index – overall IT Quality
Collaboration Experience CLX and Collaboration Quality CLQ
Knowledge Worker Quality Index  KWQI
team quality TQI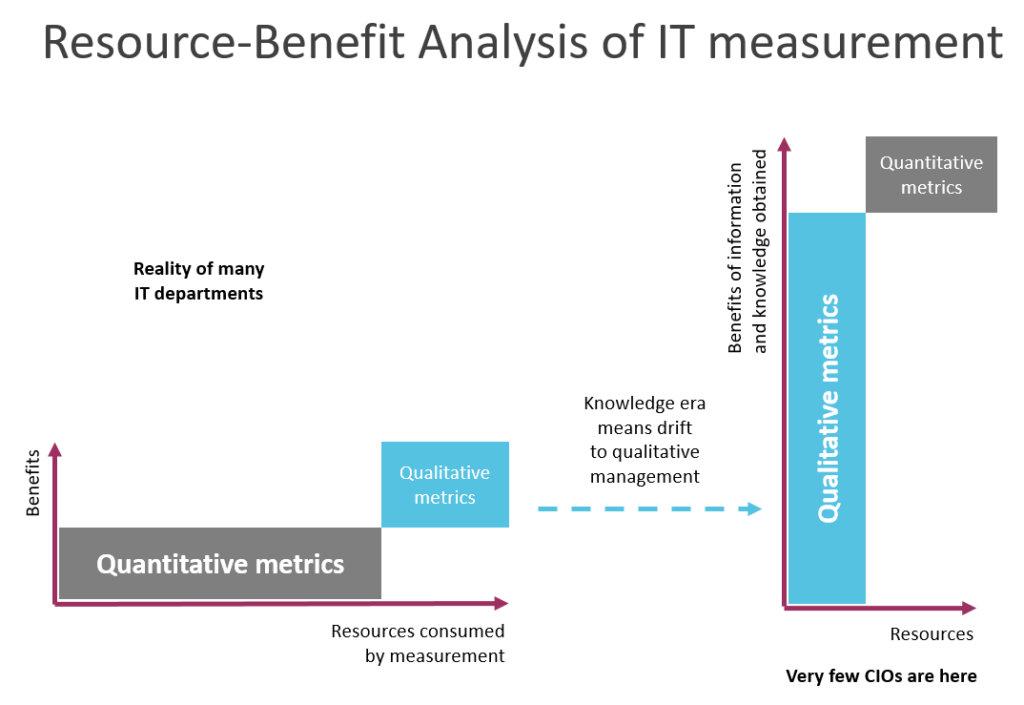 Qualitative management means less frequent analysis, usually 1x per year.
Practical recommendation
Review all quantitative measurement and eliminate most of them
Introduce few qualitative metrics including visualization a understanding the big picture
More details are explained in IT Quality Index courses and in IT Quality Index 2022 Edition, ISBN 9798543925812