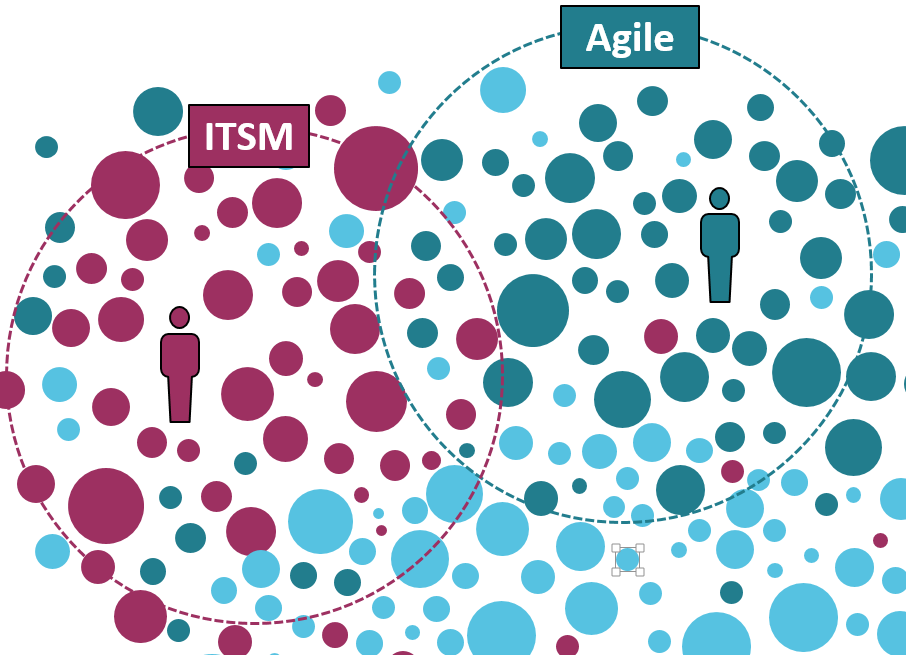 "What you see is all there is" – this is a biased perception of the world surrounding us, as pointed out by Daniel Kahneman in his brilliant book "Thinking, fast and slow". Let's explore this bias and its implications on the world of IT governance models and frameworks.
First part of trilogy 1/3 is here – context ITSM
Part 2/3 Agile
Completely new businesses have appeared in last 20 years which are not driven by IT service logic. Software-defined companies are the new phenomena, when disruptive ideas are materialized in completely new software, where radically different business models are encoded. Companies like Amazon, Facebook (and any social media), Google, Spotify, Uber are defined and represented by powerful software, where adaptations of business logic must happen rapidly, where responsiveness to changes is a competitive advantage and a way to drive constant improvements and innovations. New methods of how to adopt changes swiftly, with ability to automatically test and rollback failed changes, created fundamentals of agile development practices like Scrum, DevOps, SAFe and others.
For agilists the world of ITSM is history, slow and old fashion. A new paradigm is born – speed is everything, continual development and adaptations is the only right way of working to enable continually improving customer experience.
Agile Manifesto: "We are uncovering better ways of developing software by doing it and helping others do it."
Yet again this is not all there is, the reality of many IT departments is not just development of a new software, reality is frequently different:
Continual inflow of requirements and improvement ideas from customers (business) does work, there might be no requirement, no idea what to do next
Feedback does not happen, business users don't have time for testing, no time to think about it
There is a world of legacy applications in a status of a clinical death while we still need the data stored there. Can agile help with authanasia? How?
There are security and business-critical applications, heavily regulated environments, where control, change tracking is fundamental prerequisite
Business strategy change, once top priority project is suddenly terminated. Can you be agile without knowing where you go next?
Decisions are not taken, progress becomes stagnation.
We must look deeper at another contexts, not limit our horizon of management patterns to paradigms of software developers, there is another world behind horizon.
So what is the next context?
Follow @Q4IT  for the next part of this exploration to be posted soon.